There is a wide variety of water sports on offer including swimming, snorkeling, fishing, kayaking, windsurfing, stand-up paddle boarding and sailing (Lasers and catamarans). All equipment is provided free of charge, except for the catamarans and advanced level windsurfing boards. Kite surfing is also a popular activity on nearby Bintan.
Snorkeling
There are good coral reefs on the eastern side of the island but it is difficult to access and the currents can be strong. There are lots of other options nearby but all of these require boat access which we are happy to organise. If you are interested in snorkeling we suggest you discuss this with our staff and they can suggest when and where are the best locations to go to.
Equipment is provided free of charge provided it is returned intact. Please visit the Boathouse to borrow any equipment. Visibility varies greatly throughout the year. March through to June and September through to November typically provide the best water visibility. The first quarter and third quarter of the lunar cycle is usually when the sea currents are at their mildest and when visibility is best.
There is a lot of plankton in these waters and whilst this affects visibility it does mean there is an abundance of marine life. At certain times the currents can be strong so we would recommend you let our dedicated watersports team know what your plans are.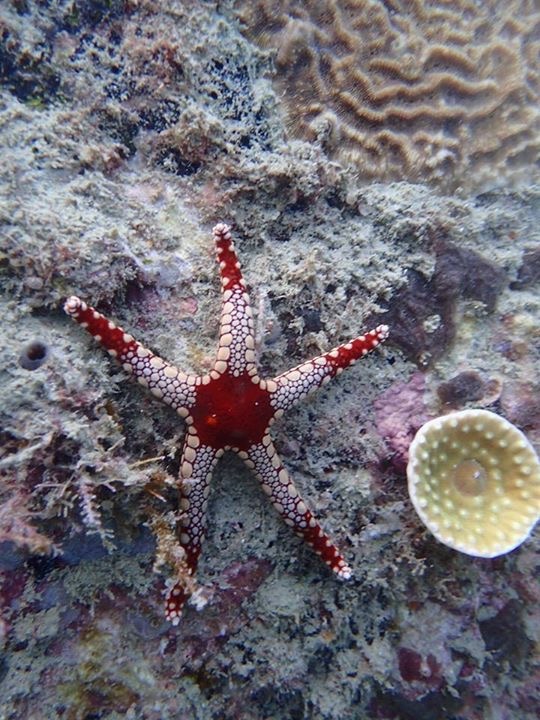 Kayaking
We have a collection of one and two man kayaks which can be used free of charge. In addition we have a state of the art Epic racing kayak for which there is a small charge for the use of. We prefer that lifejackets be worn when kayaking. Do let our staff know if you are planning to kayak around the island and be wary that even at high tide it is a long way around the island.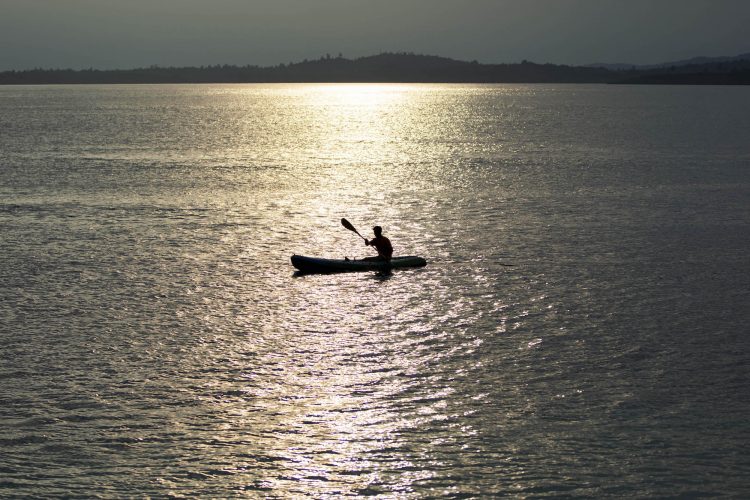 Sailing
We have Lasers which are rigged with racing rig and a 2win catamarans. There is no charge for the use of the Lasers provided they are returned intact and not damaged. There is a small charge for the use of the catamarans. Our staff in the Boathouse will rig the boats for you and will even be happy to give you a short lesson. Please note there are shallow waters all around the island. If you are unsure do not hesitate to ask our staff. If you plan to sail around the island or out of sight please let our staff know so that they can keep an eye out for you.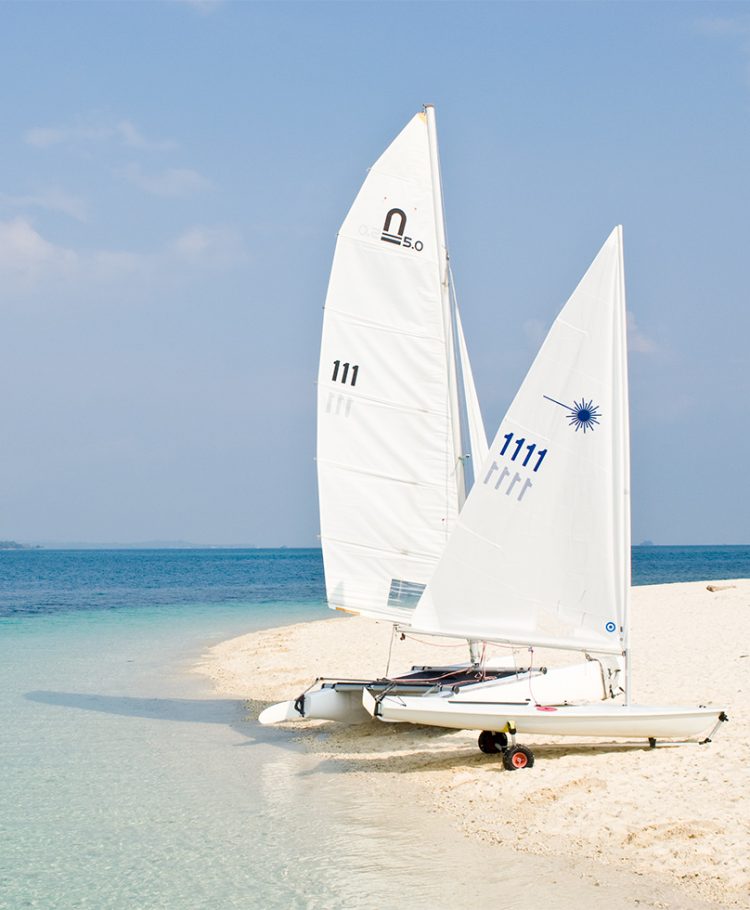 Diving
The islands near Cempedak are ringed in stunning coral reefs and there are many opportunities to dive. Visibility varies greatly throughout the year and whilst the best conditions for diving will depend on many factors, the months from March to November are usually the best for diving in these waters. Currents can be strong and only fit divers that are suitably qualified will be allowed to dive.
The area around Cempedak is part of the Sunda shelf, hence the seabed is relatively shallow and rarely exceeds 20 meters. The strong tidal flows that are typical of the area encourage the growth of soft coral gardens that are probably the best feature of the area. You should not expect to see big schools of fish or large pelagic fish like sharks or mantas. That said, the area has pristine hard coral gardens and there are surprises for the careful observer. We regularly see turtles, stingrays, seahorses, cuttlefish, bat fish, octopus, sweet lips and occasionally unusual species of starfish and puffer fish.
The diving around Cempedak is on a small scale, personalised, and you are guaranteed diving without lots of boats and other divers around which is a luxury these days. If you are interested in diving whilst you are staying on Cempedak then do let us know by email what your interest is and how many divers there are in your group. Our staff would be more than happy to suggest a few dive sites when you arrive that are suitable for the weather conditions.
Dive on Cempedak house reef cost S$100++ per person including equipment. Boat dives on outer reefs will depend on the location and number of dives. Note: all divers must provide proof of their diving license and prices exclude 10% tax and 10% service.