Whether you are planning a wedding, milestone birthday, an extended family reunion or a corporate retreat; you can book the whole of Cempedak for your exclusive use giving that true private island experience.
Availability
Cempedak is very popular on weekends so if you are planning a whole island booking over the weekend, you may need to book at least six months ahead. To check on availability you can email us at [email protected].
We would be happy to help with the transfers to Cempedak and with meals but should you need assistance with decorations or any other arrangements we would recommend you engage an event planner.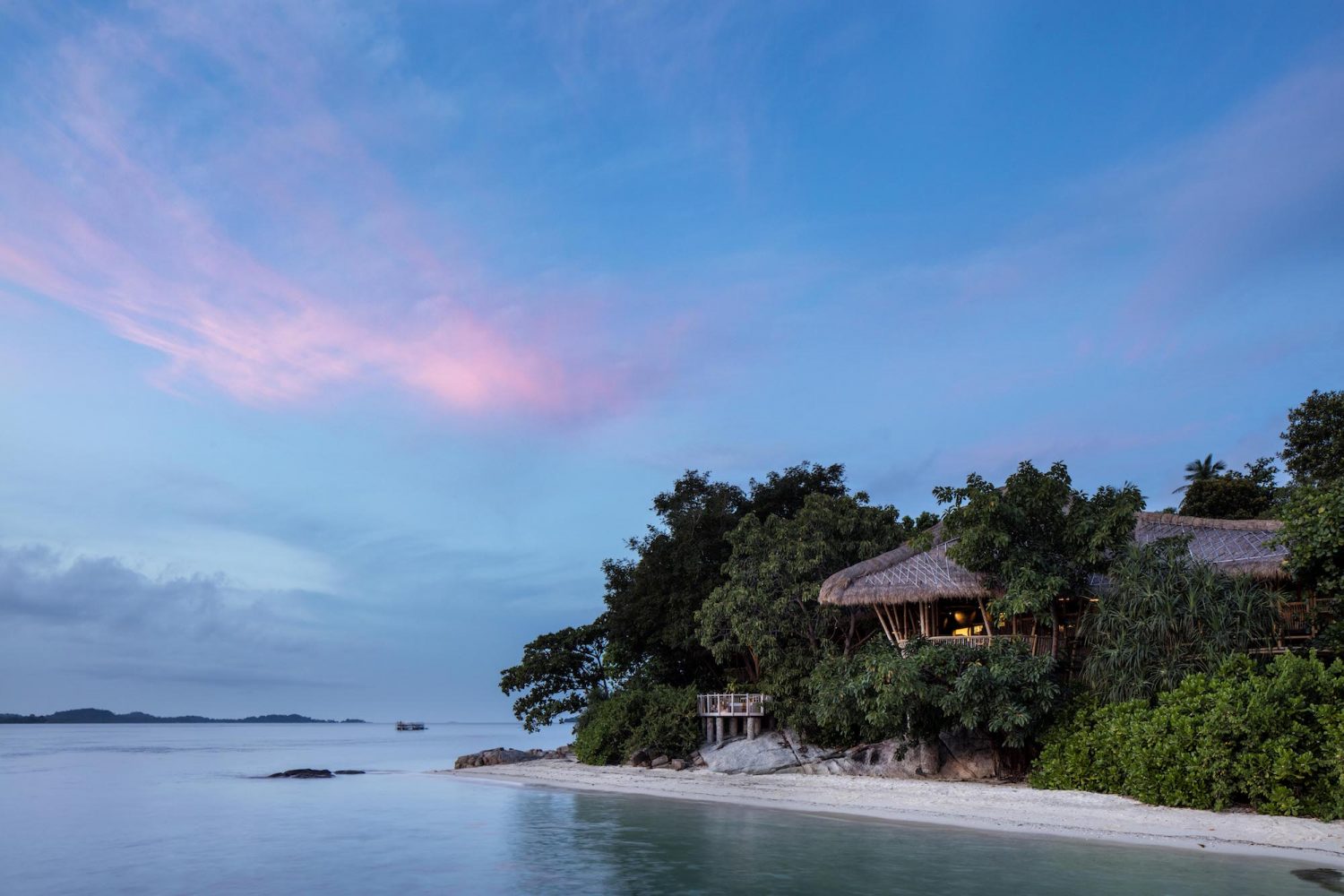 Rates
Rates for the whole island are S$18,000 per night (Mon to Thu) and S$27,000 per night (Fri to Sun). These rates are for up to 40 guests inclusive of full board (extra charges will apply for additional beds). We require this to be paid in full to confirm a reservation. We will, however, reserve the island for up to a week if you need time to arrange your group.
A full refund (less a cancellation fee) will be provided for any bookings cancelled more than 30 days in advance. No refund will be provided for any bookings cancelled less than 30 days in advance. For groups of more than 40 guests, there will be an extra charge of S$300 per day per adult. Transfers from Bintan Ferry terminal to Cempedak cost S$115 return per adult. This includes VIP customs and immigration clearance, car and boat journey. There is a minimum bar spend of S$3,000 per night. Prices valid until 1 March 2024. Groups booking the whole island will have exclusive use of the island and no other visitors will be allowed to visit the island during your stay.